Bobbejaanland
This Belgian amusement park's newest attraction can be found near the entrance: a large, multifaceted playground, made up of various rope and tree house elements, altogether covering an area of more than 500 m2.
The newly created play area for small children is particularly eye-catching. It is a CombiNation consisting of Trii1 and a three-tiered platform made of bamboo panels supported by obliquely angled posts. A slide for small children has been attached to its upper level.
These two elements are connected by a low level net with rope handrail, enabling even small children to enjoy independent climbing. The other climbing elements, such as the access net or the ladder into the little Trii-house, also foster self-directed play among the little ones, thereby offering a great alternative to the park's amusement rides.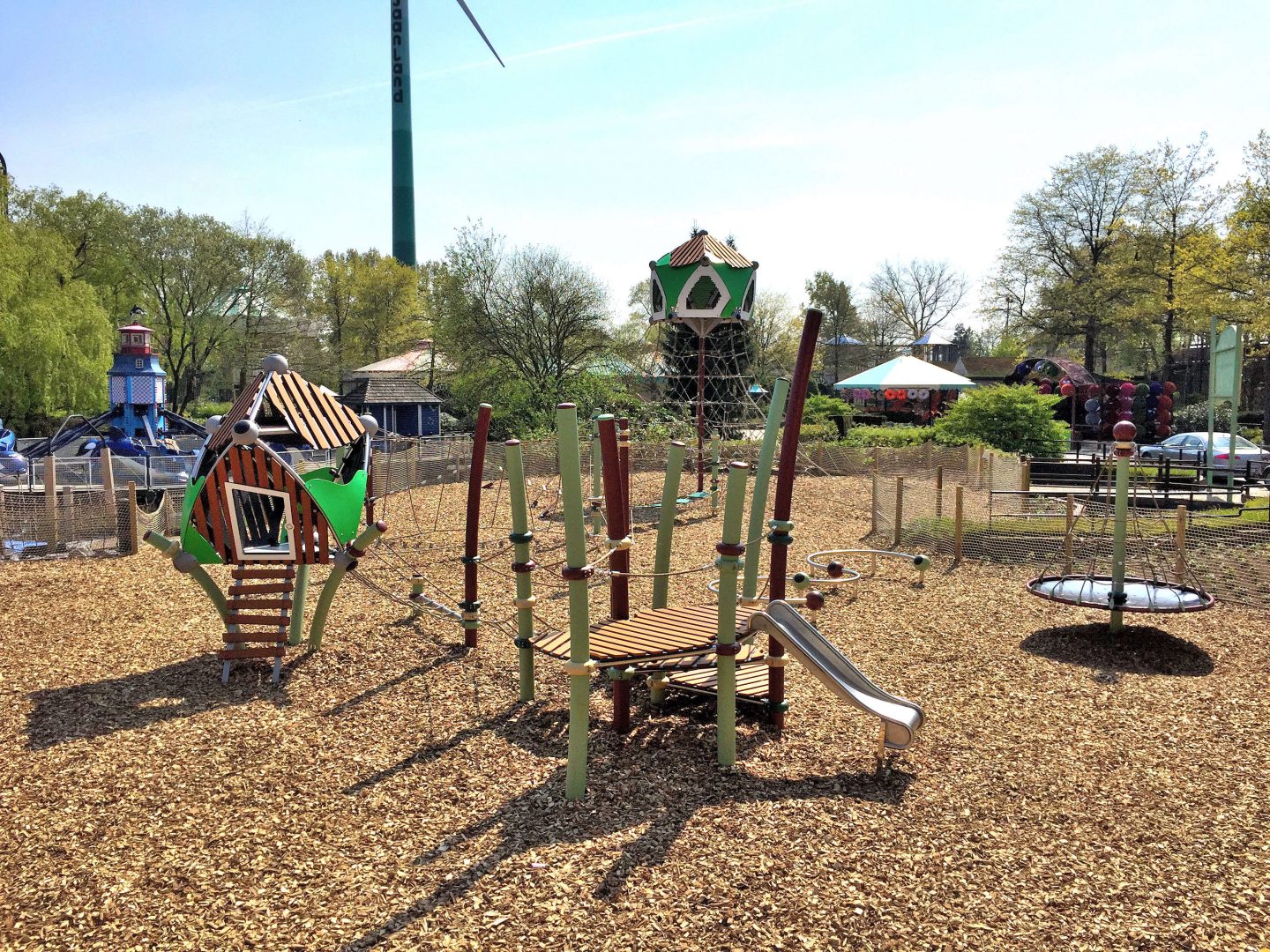 Perspective
Top view
95.190.338
(m)
('-'')
4,8 x 8,6 x 3,6
15-8 x 27-11 x 11-10
EN 1176 (m)
ASTM/CSA(m)
ASTM/CSA ('-'')
7,8 x 11,6
8,44 x 12,2
27-9 x 39-11
(m)
('-'')
0,99
3-3
3
Technical changes reserved
Add to your wishlist
Bobbejaanland
Request further details