DNA Tower L.04
The DNA Tower L.04 offers the possibility for children to climb about 20′ into the air within the three-dimensional netting! This calls for courage, concentration and ambition in equal measure.
As if all this were not enough, this graceful tower provides huge play volume on a small playground footprint.
You can find this product in our brochure. You can download the PDF here, or order the catalog for free.
Perspective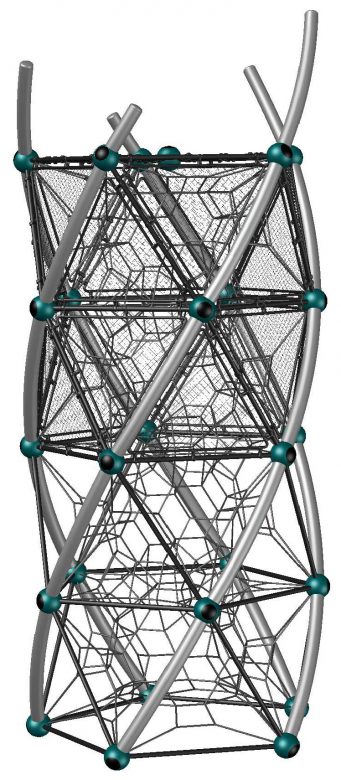 Top view
90.295.014
(m)
('-'')
3,1 x 3,1 x 7,2
10-1 x 10-1 x 23-7
EN 1176 (m)
ASTM/CSA(m)
ASTM/CSA ('-'')
6,2 x 6,2
6,8 x 6,8
22-1 x 22-1
(m)
('-'')
1,53
9-8
5-12
Technical changes reserved
Add to your wishlist
DNA Tower L.04
Request further details